Contact and Bio Information
---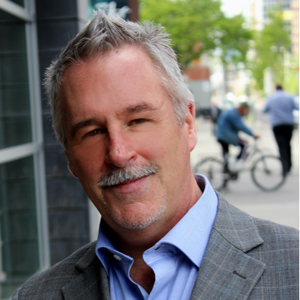 Bruce Randall
587-894-7580
Current Position:
Executive Director
Institutional Affiliation: Calgary Region Immigrant Employment Council (CRIEC)

Location: Prairies

Sector:
Service Provider
Economic Integration
Social and Cultural Integration
Languages:
English
Description:
Bruce Randall is the founding Executive Director (2010) of the Calgary Region Immigrant Employment Council (CRIEC). He is the former General Counsel, Vice President Law & Corporate Secretary of The Forzani Group Ltd. (1998-2004).
He is also a sessional lecturer at Mount Royal University and Red Deer College on Law for the Non-Profit Sector and Non-Profit Governance.
Through his work at CRIEC, Bruce leads a team in effectively and efficiently connecting Internationally Trained Professionals (ITPs) with meaningful employment. He has developed and help implement a range of supports for ITPs that includes mentoring, career path planning and transferrable skills workshops.
He is a graduate of McGill Law (BCL and LLB 1985) and practiced law in Toronto, Ottawa and Montreal; currently he serves on the Board of Directors and is Chair of the Governance Committee of Pathways Community Services Association (guided by Indigenous teachings to provide evidence-based supportive services to families in the Calgary area). Bruce is also involved with numerous community, volunteer and sector organizations and advisory committees, working with newcomer and Indigenous community members.
Bruce speaks often of his roots in northern New Brunswick. A dedicated and life-long helper, Bruce mentors many new ITPs to Canada as well post-secondary students and emerging professionals looking to embark on their first career path journey!