Registration Now Open
---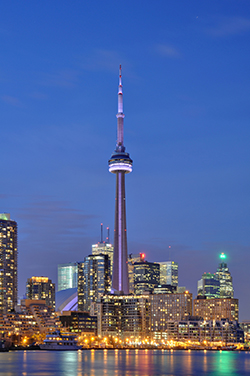 Canada's Place in the World: Innovation in Immigration Research, Policy, and Practice
We are pleased to announce that the Pathways to Prosperity Partnership will hold its Fifth Annual Conference at the Hilton Hotel in Toronto on Thursday and Friday November 16-17, 2017. On Wednesday, November 15, 2017, we will be hosting two concurrent full-day preconference workshops: A Preconference Workshop for the Local Immigration Partnerships and the Réseaux en immigration francophone; and a Preconference Workshop on the research project "Developing Immigrants' Literacy and Essential Skills''. Standing Committee Meetings will take place on the evening of Wednesday November 15, and the Board of Directors Meeting on the morning of Saturday November 18. The conference will include plenary sessions, workshops, roundtables, poster presentations, and opportunities to network with colleagues.
Click here to register for the conference and preconferences
Click here to book accommodation
Click here to view exhibitors package
Read More »
Find an Expert
---
Find an Expert – the new online search engine and database of experts working in the field of immigration – is now available on the P2P website.
The Find an Expert section of the P2P website has been designed to give users quick, efficient access to the P2P's expertise and experts. The database includes academic researchers; graduate students and postdoctoral fellows; service providers; representatives of Local Immigration Partnerships and of Réseaux en immigration francophone; policy and program officials from federal, provincial, and municipal governments; and others working in the area of immigration.
The first set of expert submissions is now available online , with many more to be added. We are currently inviting P2P co-investigators, collaborators, partner representatives, LIP and RIF representatives, policy and program officials working in the area of immigration, and affiliated graduate students and postdoctoral fellows to join the expert database. Experts can submit their information at this link.
The database is searchable by: a) name of the expert; b) expertise; c) location; and d) sector. Categories of expertise include: Settlement and Service Provision; Social and Cultural Integration; Economic Integration; Political and Civic Integration; Health and Well-being; At-Risk Immigrants; Temporary Foreign Workers and International Students.
Read More »
Latest Media Stories
---
The federal government has announced $2.55 million in funding to United Nations agencies grappling with a huge influx of Rohingya refugees fleeing Myanmar in recent weeks to escape what the UN's human rights chief has called a "textbook example of ethnic cleansing." The Canadian funding announcement follows an urgent appeal... Read more »
---
A new survey shows that Canadians are equally divided over whether the country should welcome asylum seekers from the United States or close its borders to them. A Nanos poll found that more than one-third of Canadians – 37 per cent – say Canada should welcome asylum seekers from the... Read more »
---
More than 3.5 million refugee children did not have the chance to attend school in the last academic year, UNHCR, the UN Refugee Agency, says in a report published today. Entitled "Left Behind: Refugee Education in Crisis", the report says that, globally, 91 per cent of children attend primary school,... Read more »