Registration Now Open
---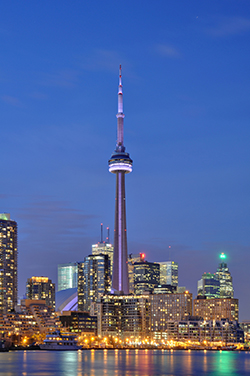 We are pleased to announce that the Pathways to Prosperity Partnership will hold its Fifth Annual Conference at the Hilton Hotel in Toronto on Thursday and Friday November 16-17, 2017, with a full-day Preconference Workshop for Local Immigration Partnerships and the Réseaux en immigration francophone on Wednesday November 15. Standing Committee Meetings will take place on the evening of Wednesday November 15, and the Board of Directors Meeting on the morning of Saturday November 18. The conference will include plenary sessions, workshops, roundtables, poster presentations, and opportunities to network with colleagues.
Read More »
Find an Expert
---
The Pathways to Prosperity Partnership is pleased to be launching a new online searchengine and database of experts working in the field of immigration.
The Find an Expert section on the P2P website has been designed to give users quick, efficient access to the P2P's expertise and experts. The database will include experts from the following sectors: academic researchers; graduate students and postdoctoral fellows; service providers; representatives of Local Immigration Partnerships and of Réseaux en immigration francophone; policy and program officials from federal, provincial, and municipal governments; and others working in the area of immigration.
Once published, the database will be searchable by: a) name of the expert; b) expertise; c) location; and d) sector. Categories of expertise include: Settlement and Service Provision; Social and Cultural Integration; Economic Integration; Political and Civic Integration; Health and Well-being; At-Risk Immigrants; Temporary Foreign Workers and International Students.
We invite P2P co-investigators, collaborators, partner representatives, and affiliated graduate students and postdoctoral fellows to join the expert database. Experts can submit their information at this link . Information submitted through this link will be reviewed by P2P before it is published.
Read More »
Latest Media Stories
---
A Liberal bill that would make it easier for people to become Canadian citizens has passed the Senate, after over a year of back-and-forth in Parliament. Bill C-6 was designed to repeal many of the previous Conservative government's changes to how people become citizens – and how they can lose that status. http://globalnews.ca/news/3532646/bill-c6-passes-senate/... Read more »
---
Ontario is helping immigrants and refugees succeed with four programs to help newcomers find jobs, learn English or French and settle into their new communities. The province is inviting community organizations, municipalities and the broader public sector to submit proposals for four programs that enhance services to immigrants and refugees. https://news.ontario.ca/mci/en/2017/06/ontario-helping-immigrants-and-refugees-settle-and-succeed.html?platform=hootsuite... Read more »
---
The Canadian government's global skills visa program – part of its Global Skills Strategy – officially opens for business June 12. The $7.8-million, 24-month pilot program is designed to allow high-growth firms to bring in international talent within two weeks, rather than up to a year, which is how long it now... Read more »