Hold the Date
---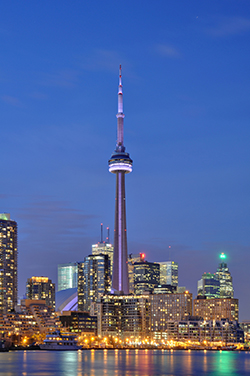 We are pleased to announce that the Pathways to Prosperity Partnership will hold its Fifth Annual Conference at the Hilton Hotel in Toronto on Thursday and Friday November 16-17, 2017, with a full-day Preconference Workshop for Local Immigration Partnerships and the Réseaux en immigration francophone on Wednesday November 15. Standing Committee Meetings will take place on the evening of Wednesday November 15, and the Board of Directors Meeting on the morning of Saturday November 18. The conference will include plenary sessions, workshops, roundtables, poster presentations, and opportunities to network with colleagues. Conference and Preconference details, registration information, and hotel booking information will be announced in the coming weeks.
Call for Proposals
---
Pathways to Prosperity invites proposals for funding of up to $8,000 per project for research projects related to the following P2P national research themes:
Role of the Settlement Sector and Not-for-Profits in Canada
Multi-stakeholder Partnerships Designed to Facilitate Immigrant Settlement and Integration in Canada
At-Risk Populations of Immigrants in Canada
Temporary Resident Streams in Canada
Location Decisions of Immigrants to Canada
Social and Cultural Integration of Immigrants in Canada
Economic Integration of Immigrants in Canada
Health and Well-being of Immigrants in Canada
Applications should be submitted to communications@p2pcanada.ca by June 2, 2017. Decisions will be made by July 7, 2017, with projects expected to be completed by June 30, 2018. A report based on the research will be required for posting on the P2P website, as well as an article to appear in the P2P eBulletin.
Read More »
Latest Media Stories
---
A good chunk of the legal aid services for refugees will be suspended starting on July 1 as Legal Aid Ontario struggles to find 40 per cent in budget savings from serving the vulnerable group. It is too early to confirm what services would be cut from the refugee law... Read more »
---
Canada's temporary foreign workers program is rife with oversight problems that appear to have allowed lower-paid international workers to take jobs that out-of-work Canadians could fill, the federal auditor general says. Michael Ferguson's examination of the controversial program, part of a battery of spring audits tabled Tuesday, details a litany... Read more »
---
Canada's immigration regime allows for indefinite and arbitrary detention that can cause severe psychological distress and is therefore unconstitutional, Federal Court heard Monday. What's needed is a robust process and legal limit on how long foreigners can be held when speedy deportation is unlikely, court was told by lawyers for... Read more »