Registration – SOLD OUT
---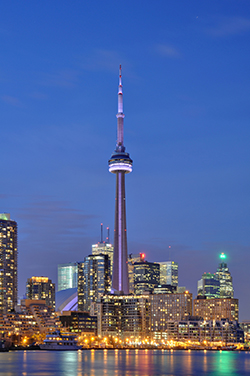 Canada's Place in the World: Innovation in Immigration Research, Policy, and Practice
The Pathways to Prosperity Annual National Conference will take place in Toronto on November 16 and 17, 2017. As we approach the end of the year in which we are celebrating Canada's 150th birthday, it is apt that we reflect on current Canadian innovation in immigration research, policy, and practice, and look ahead to how we may continue to demonstrate our leadership in this area. Thus, the theme of this year's conference is Canada's Place in the World: Innovation in Immigration Research, Policy, and Practice. The conference will include plenary sessions, workshops, roundtables, poster presentations, a special keynote speaker, a theatrical production, and opportunities to network with colleagues.
On Wednesday November 15, 2017, we will be hosting two full-day preconferences: A preconference for the Local Immigration Partnerships and the Réseaux en immigration francophone; and a preconference on Developing Immigrants' Literacy and Essential Skills.
On the evening of Thursday November 16, we are pleased to be presenting the theatrical production — We Are Not the Others — a play created by Dr. Mirna Carranza and Izad Etemadi, based on the findings of a two-year research project examining immigrant women's experiences. The play was first presented at the Hamilton Fringe Festival in July 2017.
On Friday November 17, join us as we kick off the second day of the conference with a special keynote address by the Honourable Lloyd Axworthy, chair of the World Refugee Council and former Minister of Immigration.
Agenda: Pathways to Prosperity 2017 National Conference
Agenda: Preconference for the LIPs and the RIFs
Agenda: Preconference on Developing Immigrants' Literacy and Essential Skills
Read More »
Find an Expert
---
Find an Expert – the new online search engine and database of experts working in the field of immigration – is now available on the P2P website.
The Find an Expert section of the P2P website has been designed to give users quick, efficient access to the P2P's expertise and experts. The database includes academic researchers; graduate students and postdoctoral fellows; service providers; representatives of Local Immigration Partnerships and of Réseaux en immigration francophone; policy and program officials from federal, provincial, and municipal governments; and others working in the area of immigration.
The first set of expert submissions is now available online , with many more to be added. We are currently inviting P2P co-investigators, collaborators, partner representatives, LIP and RIF representatives, policy and program officials working in the area of immigration, and affiliated graduate students and postdoctoral fellows to join the expert database. Experts can submit their information at this link.
The database is searchable by: a) name of the expert; b) expertise; c) location; and d) sector. Categories of expertise include: Settlement and Service Provision; Social and Cultural Integration; Economic Integration; Political and Civic Integration; Health and Well-being; At-Risk Immigrants; Temporary Foreign Workers and International Students.
Read More »
Latest Media Stories
---
The Council of Canadians with Disabilities is calling for the repeal of a provision that bars immigrants with disabilities from settling in Canada on grounds that they could place too much demand on the country's medical system. The group contends the practice is discriminatory and based on outdated, stereotypical ideas... Read more »
---
Toronto police are sounding the alarm over what they say are a set of fraud and extortion scams targeting the city's Mandarin speakers. The suspects are contacting victims in the Greater Toronto Area by phone and instant messaging and allegedly posing as Chinese authorities and law enforcement officials, according to a Toronto Police Service... Read more »
---
The number of foreign citizens deported for security, crime, organized crime and international human rights abuses has dropped by about a third since 2014, according to Canada Border Services Agency figures. During that same period, the number awaiting deportation on those grounds has more than doubled to 1,164. They include... Read more »